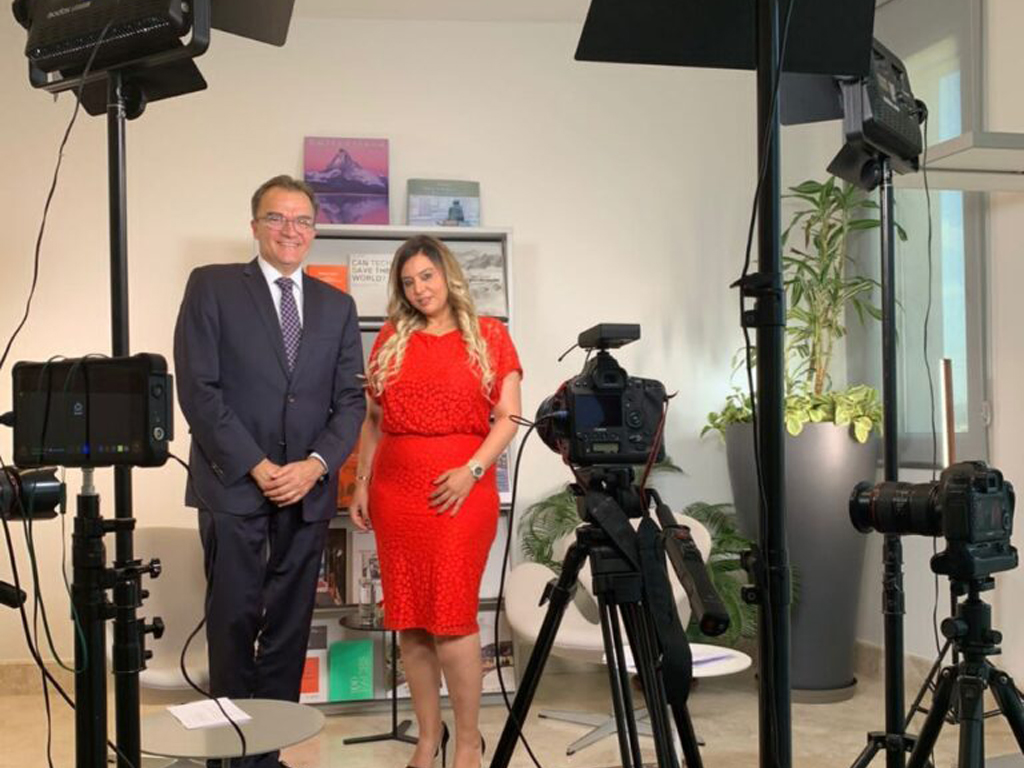 News
Sept. 28 – CEDEM AG CEO Rasha Oudeh shared her entrepreneurial experience with the Embassy of Switzerland in Jordan on September 23rd during an interview with the Swiss ambassador to the country, Lukas Gasser.
Ms. Oudeh told Ambassador Gasser what it took to become an entrepreneur in Jordan and why she chose Switzerland for CEDEM AG headquarters during "Swiss Talks," a Swiss embassy initiative that aims to highlight a variety of people with interesting stories.
Ms. Oudeh also explained how innovative individual entrepreneurs make a difference to their economies, and how her "Amali Mentoring Network" program is a passion of hers where she empowers women entrepreneurs in Jordan and the region.
Here is the interview: