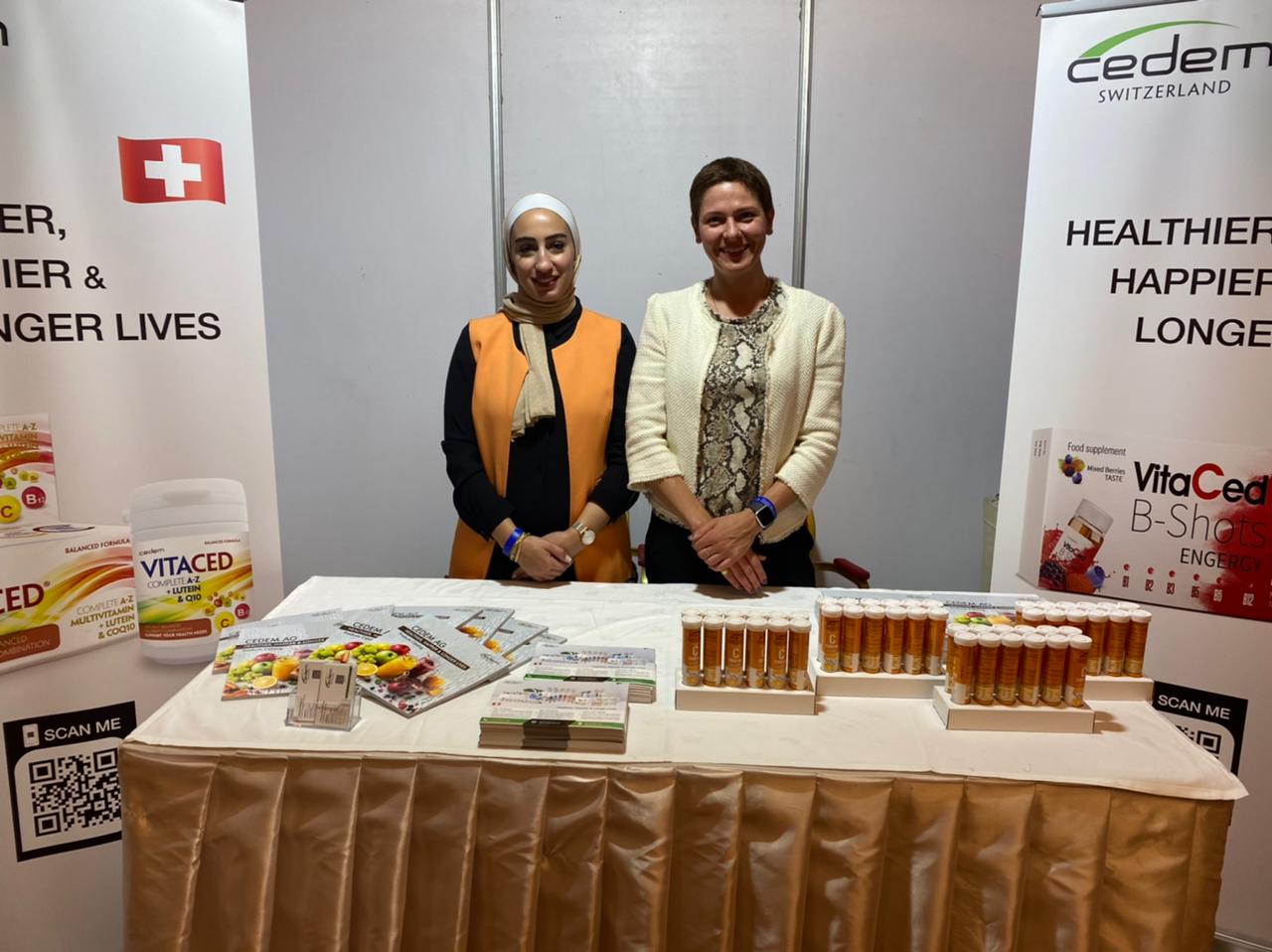 News
Nov. 6, 2021 – CEDEM AG's Business Support Manager, Dana Abu Sham and Business Development Manager, Maisa Dabouqi are back in our Jordan office following their participation at the Arab African Investment and International Cooperation, "The Arab African Youth" Conference in its 24th edition in Hurghada, Egypt from November 2-5, 2021. 
CEDEM AG made a speech during the gathering which was presented by Abu Sham, displayed in a CEDEM AG booth and distributed our sample Vitamin C product from our Egyptian distributor, HPG Hefny Pharma Group.

Abu Sham and Dabouqi met with many people from different countries at the gathering that included the First Lady of the Central African Republic, H.E. Madam Brigitte Touadera, amongst other influential people.

In Egypt, CEDEM AG has one product on the shelves, with 13 more items under registration and awaiting a speedy process to have more of our premium quality products become available to our brothers and sisters in the country.